The Midwest Women's Mountain Bike Clinic focuses on the everyday rider who is looking to improve their skills and gain confidence on the mountain bike trail. Participants work on learning and improving techniques for body position, climbing and descending, cornering, rock and log obstacles, water crossing, switchbacks and more. While the Midwest Women's Mountain Bike Clinic is not focused with the racer in mind, techniques and skills learned can easily be applied on the racing field.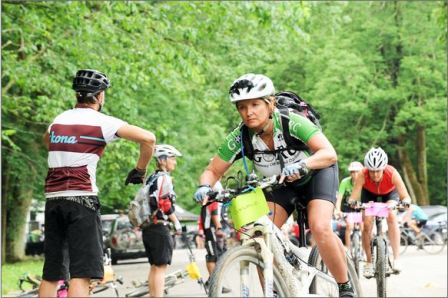 The clinic begins with a skills assessment where participants are placed with riders of similar ability and fitness level. All of our instructors are certified through the International Mountainbike Instructor Certification (IMIC) program allowing each group to learn using the same terminology and teaching techniques, making it easier for riders to move up in groups.

Once in groups, riders learn the fundamentals of mountain biking such as body position, bike-body separation and bike handling skills. Our instructors break down the skills making them easier to learn and understand. Skills are introduced in a progressive manner, building upon themselves to develop the riders confidence and sense of ability. The Midwest Women's Mountain Bike Clinic will help you become a more confident rider no matter what your skill level may be.

A break in the middle of the day gives participants a chance to refuel before re-joining groups to cover more skills and build upon techniques learned earlier in the day.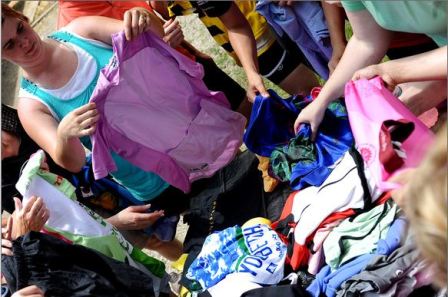 The 2012 clinic will once again feature the annual Naked Lady Party. Now in its sixth year, this is a chance for clinic participants to finally get rid of those bike clothes that no longer fit or find something new to try. Bring any gently used cycling apparel or gear (jerseys, shorts, gloves, helmets, shoes, etc) and everyone will get a chance to pick up an item to take home. Many new riders are able to get gear to start, while others find the jersey of their dreams. Remember, what's not your style anymore might be right up someone else's alley.
The 2012 event will also feature a series of Campfire Clinics on Saturday evening. Campfire Clinics are free and only open to clinic participants
.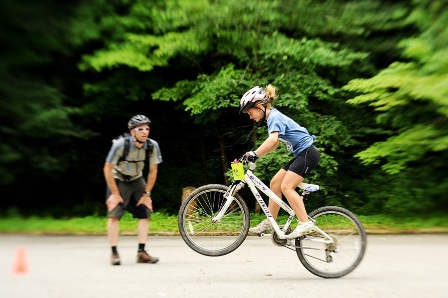 The Midwest Women's Mountain Bike Clinic is quickly becoming one of the most popular women's mountain bike events in the country. Click a link below to see pictures or read the official event recap from our previous clinics.
Midwest Women's Mountain Bike Clinic Photos